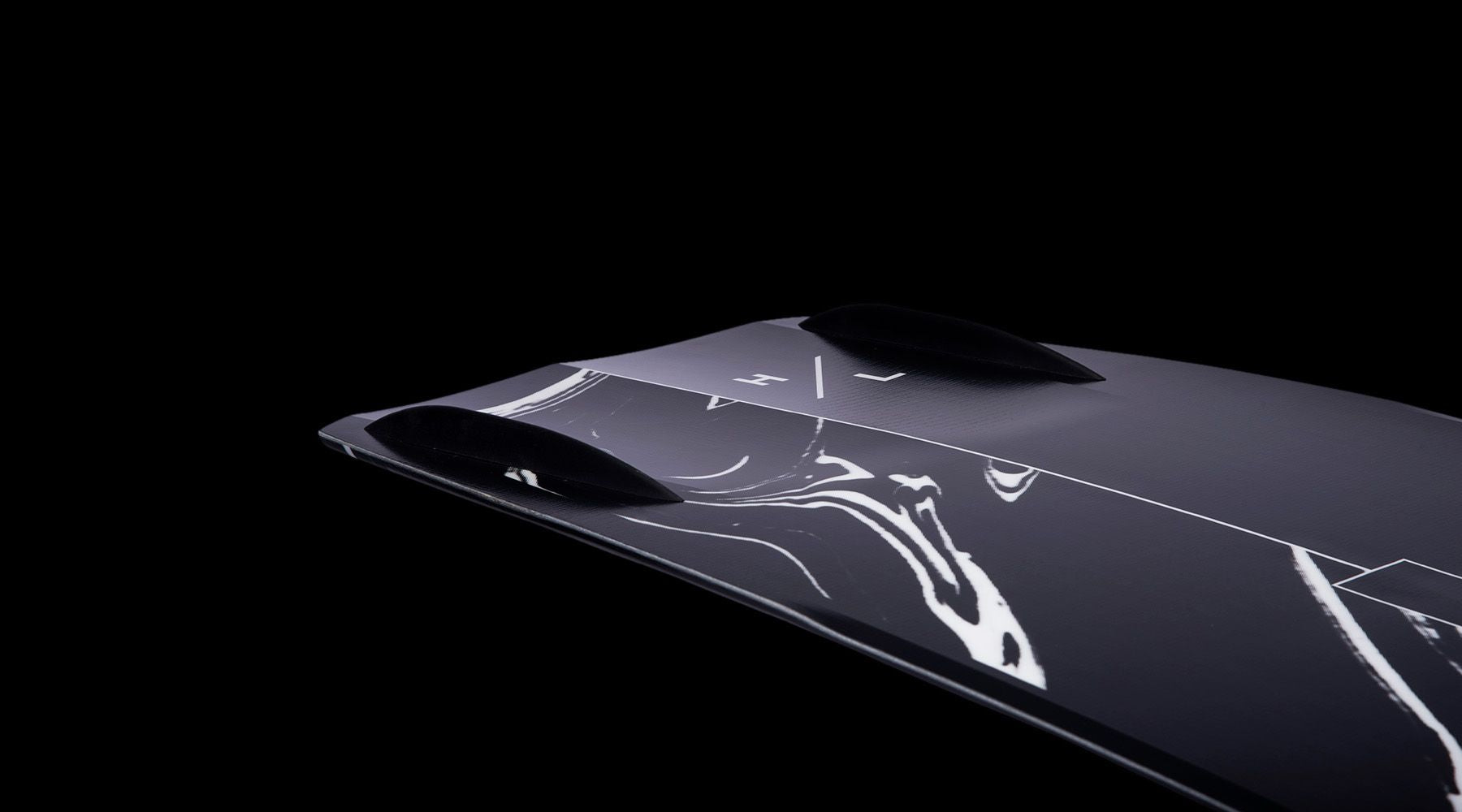 Hyperlite 2023 Cryptic Wakeboard
In stock
Pickup available at Oregon City
Usually ready in 24 hours
Hyperlite 2023 Cryptic Wakeboard
138
Oregon City
Pickup available, usually ready in 24 hours
1224 McLoughlin Blvd
Oregon City OR 97045
United States
+15036505991
ActiveWake
Pickup available, usually ready in 24 hours
6719 S Macadam Ave
Portland OR 97219
United States
+15037657474
Portland
Pickup currently unavailable
6719 S Macadam Ave
Active Water Sports
Portland OR 97219
United States
+15036435018
JOSH TWELKER SIGNATURE WAKEBOARD
The Cryptic series yields quick edge response and aggressive feel with massive pop off the wake as requested by Josh Twelker. Shaped by Greg Nelson the Cryptic is a fast board incorporating a continuous rocker and slightly wider profile. The shape includes a subtle landing feature in the belly transitioning to dual concave tunnels exiting the tip & tail for an aggressive approach to the wake. The variable edge design is bevelled between the stance platform for a forgiving feel sharpening at tip & tail for secure edging. Twelker says the Cryptic is a free rider's delight with effortless carving and an explosive pop off the wake.
FEATURES
+ Continuous Rocker
The rocker line that started it all. Speed and fluid, predictable pop truly define this rocker. Designed to carry great speed into the wake with minimal drag, a continuous rocker generates a longer trajectory with similar pop every time.
+ Monocoque Construction
Integrating the top and bottom fiberglass layers into one. Generating a more durable board on side impacts to prevent delamination.
+ Greg Nelson Shape
Wakeboard legend and hall of fame inductee Greg Nelson's shaping philosophy utilizes subtle features for easy to ride boards that still perform for the best in the world.
+ Layered Glass
Hyperlite's fiberglass is available in three weights, depending on the board. Over time, traditional woven glass fibers will separate. With layered glass every Hyperlite deck will have the same pop off the double up year after year.
+ Biolite 3 Core
The secret recipe HL has been perfecting since day one. This core material is the gold standard in the industry and used throughout their line. Biolite 3 is the lightest and most durable formula to date.
+ Variable Thickness Profile
Fluctuating thickness of the board, most commonly a thickness reduction on tip and tail outside the stance platform.
+ Variable Edge Design
Edge shapes that differ from tip to tail, most commonly shifting to sharper edges near tip and tail from a more forgiving, rounded or beveled shape under stance.
+ M6 Inserts
Delivers a more secure fit of the bolts to the inserts, improving bolt retention keeping binding hardware locked down.
+ Minimum Swing Weight Profile
Thinning of the tip/tail profile for an effortless feel while spinning flat and during inverts.
Fins: 4-Pack - .7" SS Beam
SIZE CHART
| | |
| --- | --- |
| 134cm | 120 lbs. - 160 lbs. |
| 138cm | 140 lbs. - 185 lbs. |
| 142cm | 170 lbs. - 220 lbs. |
| 146cm | 200 lbs. and Up |
SPECS
SKILL LEVEL: INTERMEDIATE | ADVANCED
CONSTRUCTION: MONOCOQUE
ROCKER: CONTINUOUS
RIDE STYLE: BOAT